Know Your Wages
Important Contract Negotiations Update

The Chicago Laborers' District Council has reached a five-year agreement, effective June 1, 2021 with the following contractor associations: MARBA (Builder's Association, Mason Contractors' Association of Greater Chicago, Great Lakes Construction Association, Illinois Road and Transportation Builders Association, Underground Contractors Association, and Fox Valley), CAICA (Chicago Area Independent Construction Association), ISPA (Illinois Small Pavers Association), CASA (Chicago Area Scaffolding Association), CCA (Concrete Contractors Association of Greater Chicago), CAWGC (Contractors' Association of Will & Grundy Counties), CARCO (Chicago-Area Rail Contractors Organization), IECA (Illinois Environmental Contractors Association), CADSA (Chicago Area Drywall Supply Association) and CDCA (Chicago Demolition Contractors' Association).
The five-year agreement total package (wages and benefits) is an increase of $2.45 per hour, then a nickel increase each year thereafter (year 1: $2.45, year 2: $2.50, year 3: $2.55, year 4: $2.60 and year 5: $2.65).
The allocations for wages and benefits Effective June 1, 2021 through May 31, 2022 are as follows: The base wage rate will increase by one dollar and fifty cents ($1.50) to $45.90 per hour.

For Westchester Funds:
The Welfare contribution will increase by forty-five cents ($0.45) to $16.55 per hour worked. The Pension contribution will increase by fifty cents ($0.50) to $14.71 per hour worked.
For Fox Valley Funds:
The Welfare contribution will increase by ten cents ($0.10) to $14.36 per hour worked. The Pension contribution will increase by eighty-five cents ($.85) to $16.90 per hour worked.
All other Industry Fund contributions remain unchanged.
****
These are YOUR WAGES and BENEFITS as defined in your collective bargaining agreement. You MUST be paid at the following hourly rate, and your employer MUST make the hourly contributions for Welfare, Pension, Training, LDCLMCC, and LECET funds on each paycheck.
These wages are broken down hourly and by hours worked. Note that Saturday and Sunday hours are different than Monday through Friday, and rates may differ slightly between contracts. Contact your Local Union if you are unsure how much you should be paid.
If you or any Laborer are not being paid the rates on these wage cards, it is your obligation to immediately contact your Local Union or District Council and report it.
2021-2022 wage rates (below)
Westchester Construction & General Laborers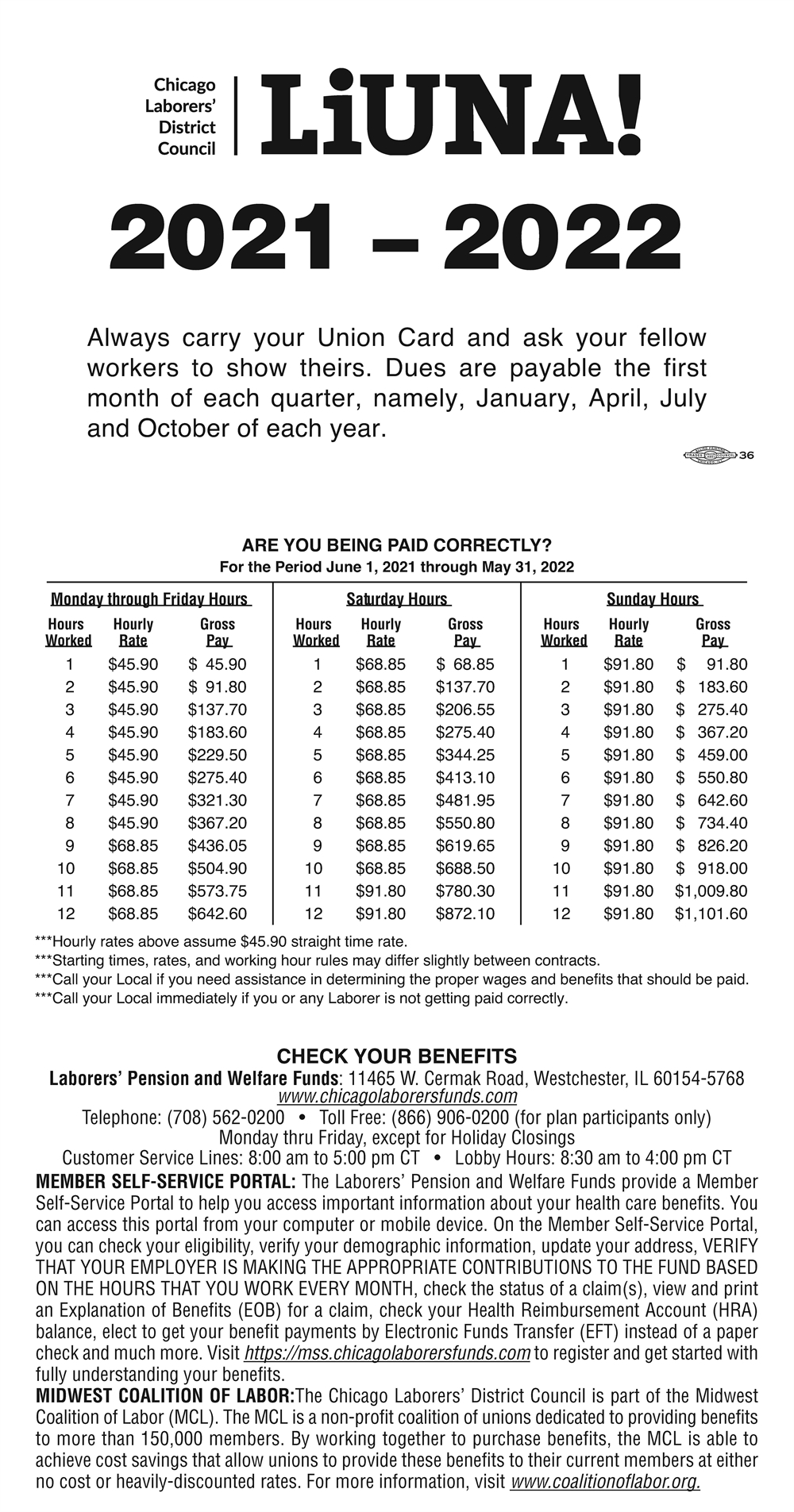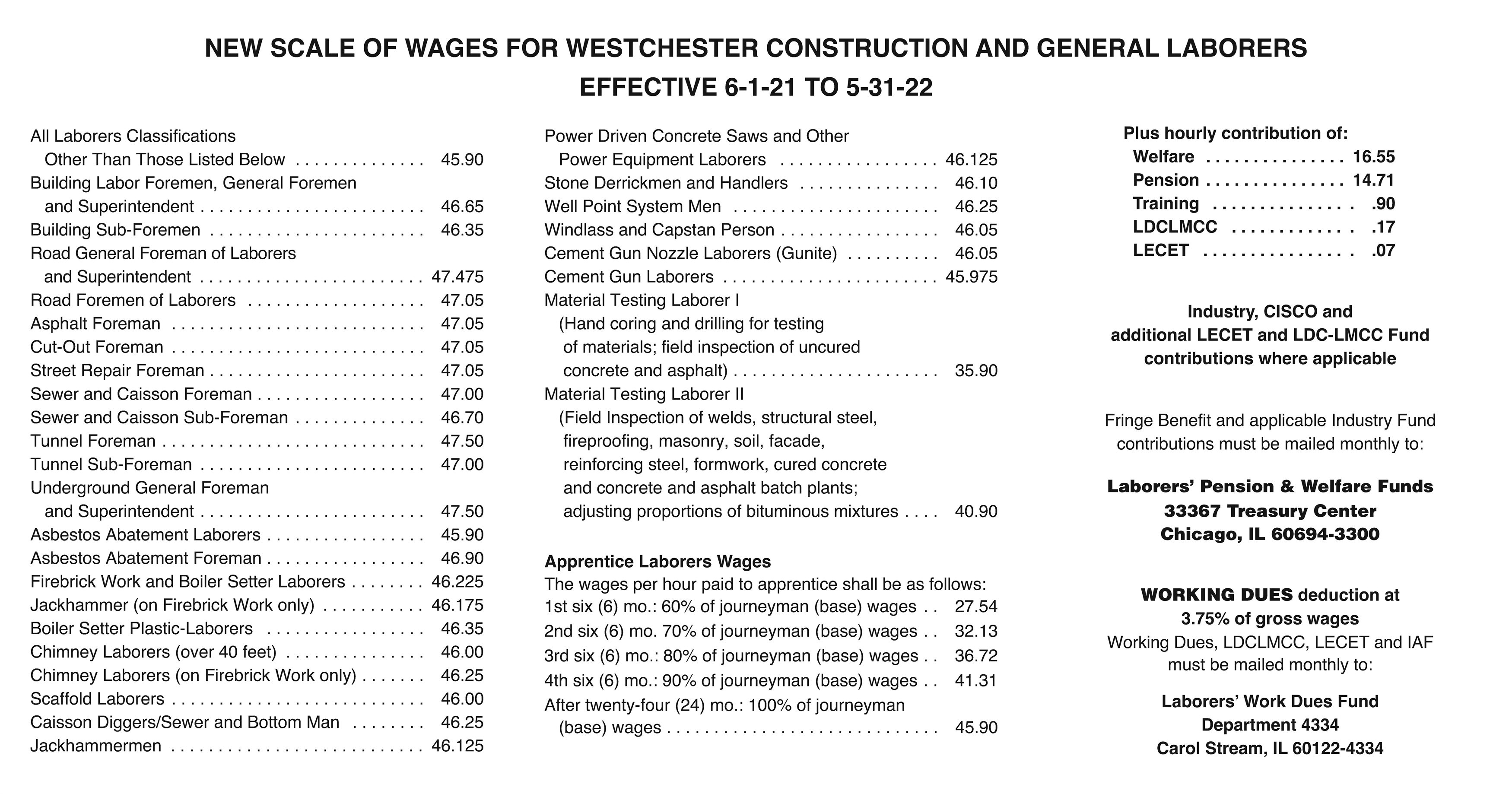 Fox Valley Construction & General Laborers