Donna A. Hubert Memorial Scholarship Fund Application Open
April 28, 2020 - CLDC
On the fifth anniversary of Partner Donna Hubert's passing in August 2014, the Partners and Principals of Legacy Professionals LLP announced the creation of the Donna A. Hubert Memorial Scholarship Fund.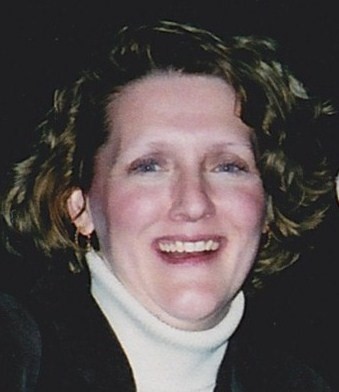 Donna was a 1979 graduate of the University of Illinois - Chicago, earning a degree in Accounting when women in the field were sufficiently rare. Donna devoted her career to Legacy and its predecessor firm, celebrating a 35th anniversary before her death. She was one of the Firm's first female Partners and became the head of our Tax Department. Donna was a dear friend, smart as a whip, had a great sense of humor, and was a respected colleague to us all.
Our goal is to honor Donna's contributions to the Firm and the accounting industry. Education is the gift that lasts a lifetime, and through the Donna A. Hubert Memorial Scholarship Fund, we hope that Donna's legacy will continue to resonate for future generations of students.
The Donna A. Hubert Memorial Scholarship Fund offers an annual renewable scholarship for the 2020-2021 academic year to women interested in pursuing a career in accounting. Qualified applicants will be female undergraduate students enrolled at an accredited college or university, residing in either Illinois, Indiana, or Minnesota, pursuing an undergraduate degree in accounting, and have a minimum GPA of 3.0 on a 4.0 scale. The scholarship amount is $1,500 per year.
Note: Legacy Professionals LLP partners, principals and key employees and their family members are not eligible to receive this scholarship.
Applications will be accepted through May 31, 2020. The recipient will be announced in early July 2020. Please visit Donna A Hubert Memorial Scholarship Application to view the online application.

Questions can be directed to DAHScholarship@legacycpas.com.
If you wish to donate, mail check to:
Donna A. Hubert Memorial Scholarship Fund
c/o Legacy Professionals LLP/Lisa Volland
4 Westbrook Corporate Center, Suite 700
Westchester, IL 60154
The Donna A. Hubert Memorial Scholarship Fund is a 501(c)3 nonprofit organization in good standing with the Internal Revenue Service (EIN 84-4052496). Your contribution is deductible as a charitable contribution to the extent permitted by law. Because all Fund services are performed by volunteers, 100% of your contribution goes to scholarships.
Categories