NPhA
Formed in 1968, the National Pharmacists Association (NPhA) represents Walgreens pharmacists in Chicagoland. The NPhA affiliated with the Chicago Laborers' District Council in October 2023.

Office Contact Information
Office: (708) 995-7463
Email: manager@npha.com
President's Email: nphapresident@npha.com
Mailing Address:
2328 E. Lincoln Highway, #146
New Lenox, IL 60451
Union Officers & Staff
Joseph Pignataro, President
Paul Gallagher, Vice President
Malinka Nenova, Treasurer
Robert Kobleski, Secretary
Howard Siegel, Sergeant-At-Arms/Representative for Staffing Review
Laura Hernandez, Office Manager
Membership Meetings & CE Events
The next NPhA Membership Meeting and Election of Officers is yet to be determined. Meetings are held on Sunday evenings and begin promptly at 7:30 pm. Photo ID required. You must be a current member in good standing to attend. This is the perfect time to become involved in your profession and plan for the future.
---
Important Announcements
---
Benefits for Dues-paying Members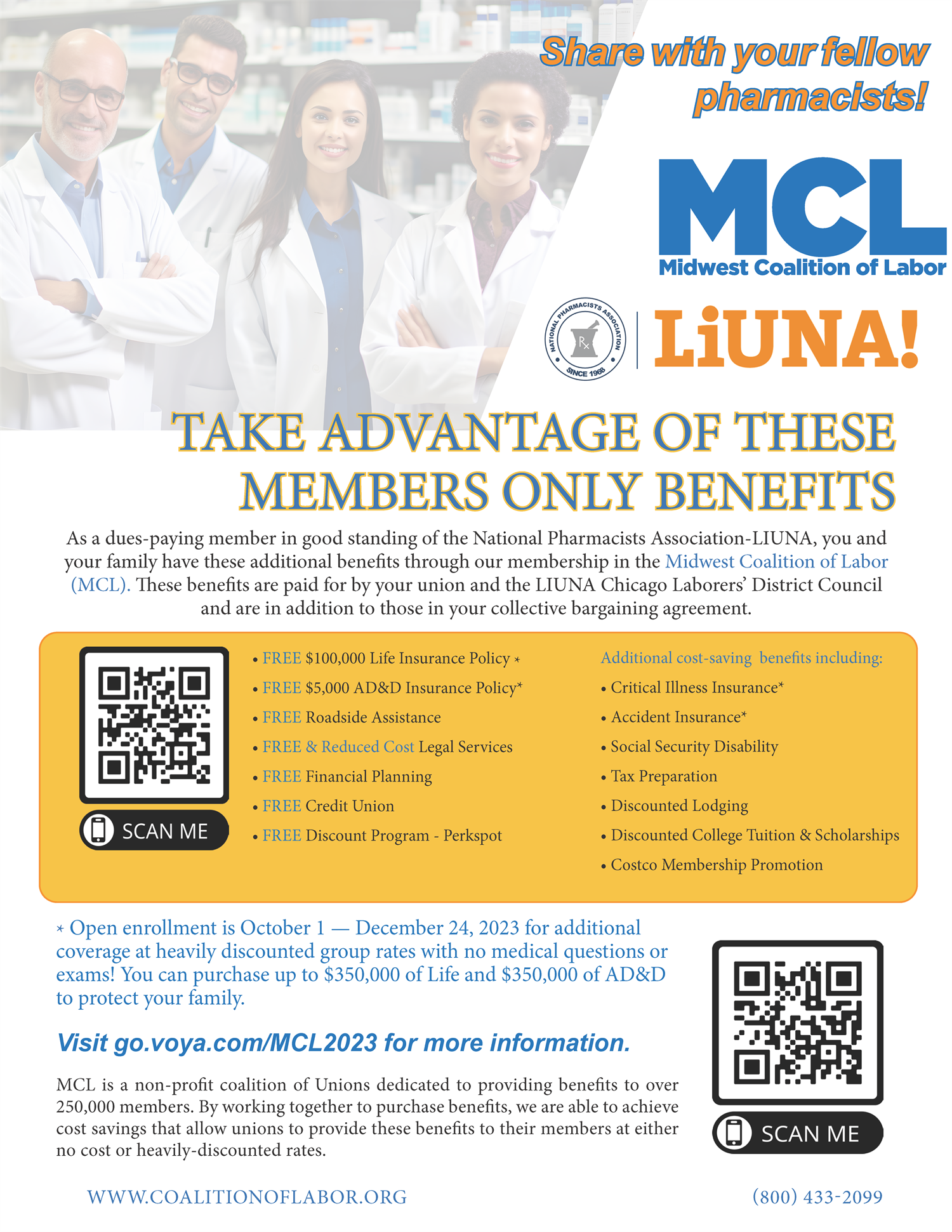 ---
Read the NPhA September 2023 Newsletter
---
Request to Review Your Pharmacy
Each month our Staffing Review Committee meets with Walgreen Co. to review staffing hours. In these meetings, requests to have selected pharmacies reviewed are submitted, as well as other concerns our members bring to our attention.
---
See an article about pharmacy? Share it with us.
We want all our members to feel that they can reach out to us, not just about their pharmacy or a grievance, but to help inform and educate us on what is happening around them. Connect with us here and we will hear you.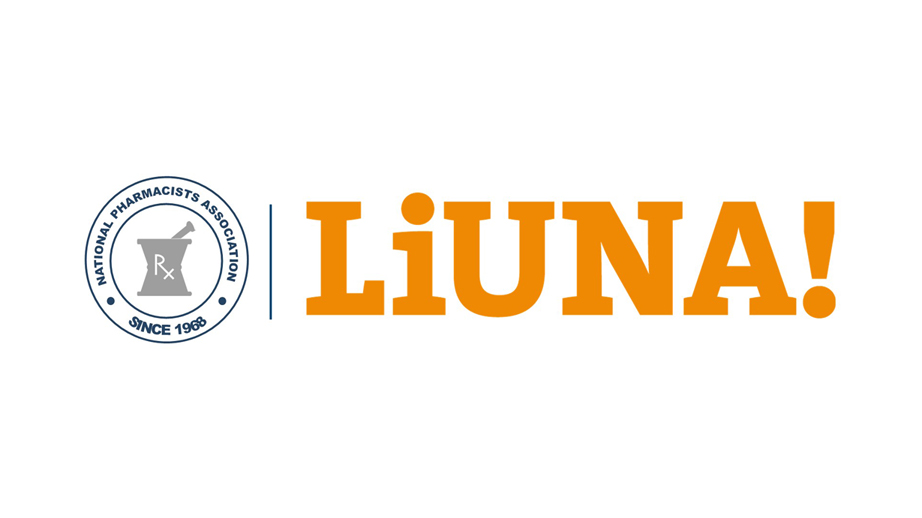 About NPhA
Join NPhA
Newsletter
Weingarten Rights
NPhA Union Benefits
Additional Benefits for Dues-Paying Members
Follow us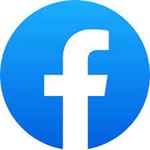 Please use our contact us form for NPhA-related correspondence.