LiUNA Local 4
LiUNA Laborers' Local 4 was one of the founding locals of the International Hod Carriers' International Union in 1903. The Local's president at that time, Herman Lilien, was elected the first president of the International Hod Carriers' and Building Laborers' Union of America.
Today Local 4 proudly represents over 1,500 men and women working in the construction industry in Chicago, Illinois, and vicinity. The geographical area of Local 4 consists of the Chicago Loop and portions of the South and Southeast side, east of the Interstate 94 and north of the Skyway, to the Indiana border.
Paul P. Connolly, Business Manager, and Secretary-Treasurer
James P. Connolly, President
Robert Tripamer, Vice-President
Patrick Hosty, Recording Secretary
John J. Faherty, Representative
Guillermo Jacquez, Representative
Timothy Moore, Representative


12/1/2018
Scholarship Applications for graduating High School Seniors

Dear Members,

Application for LIUNA Local 4's Annual Scholarship will be available after December 1, 2018, here on our website.
Interested applicants should download the scholarship request form at the above-listed site, print it, complete the required information and return to the Union office. The deadline for completed applications is April 1, 2019.
The LIUNA Local 4 Scholarship Committee will award five scholarships to graduating seniors valued at $1,500.00 each.
Other Scholarships Available online:
1. Union Plus
2. Chicago Federation of Labor (William E. Lee award)
3. Construction Industry Service Corporation (CISCO)
Sincerely,
Paul P. Connolly
Business Manager
Secretary-Treasurer
LIUNA Local 4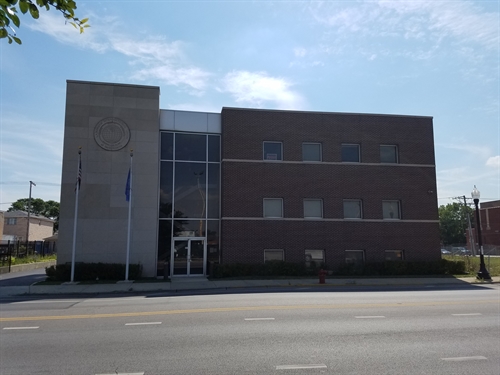 Local 4 Scholarship Application Request Form
Upcoming Events

Monthly Membership Meeting
First Monday of the month at 7:30 PM
Lower Level
3841 S. Halsted St.
Chicago, IL 60609
Contact Information
Office: (773) 376-4404
FAX: (773) 376-4401
3841 S. Halsted St.
Chicago, IL 60609

Office Hours:
6:00 am to 2:30 pm M, T, W & F
6:00 am to 6:00 pm on Thursday