LIUNA Local 152
Chartered in 1937, in Highland Park, Illinois, Construction and General Laborers' Local Union 152 proudly represents over 1,000 strong union working men and women.
Members in good standing are encouraged to attend our Local union meetings.
2nd Thursday of the month at 7:00 PM
Laborers' Local 152 Labor Hall
409 Temple Avenue
Highland Park, Illinois 60035
Shawn Fitzgerald, Business Manager
Michael J. Lazzaretto, Secretary-Treasurer
Raul Perez, Business Agent
Steve Clark, Business Agent
Maddie Keliin, Office Manager
Important Announcements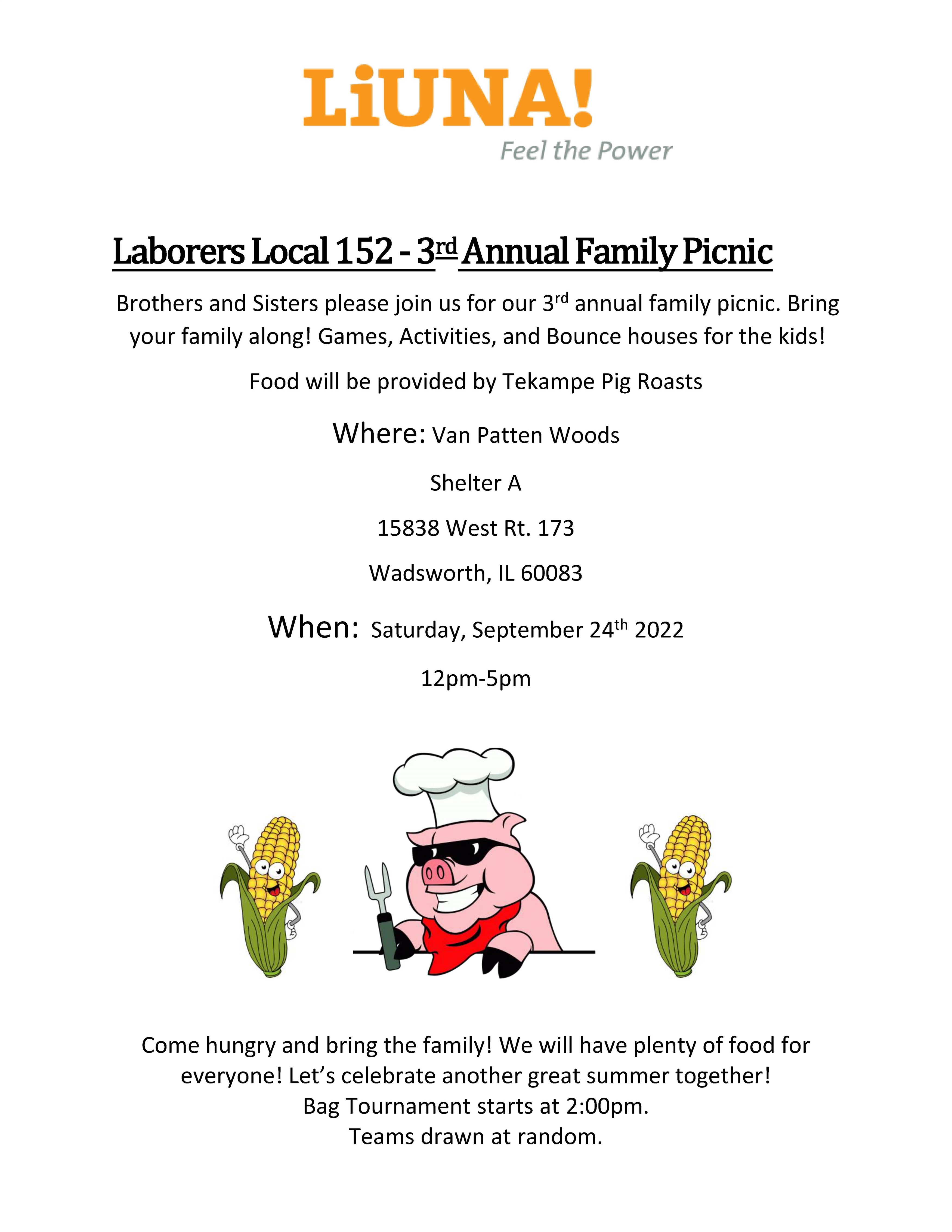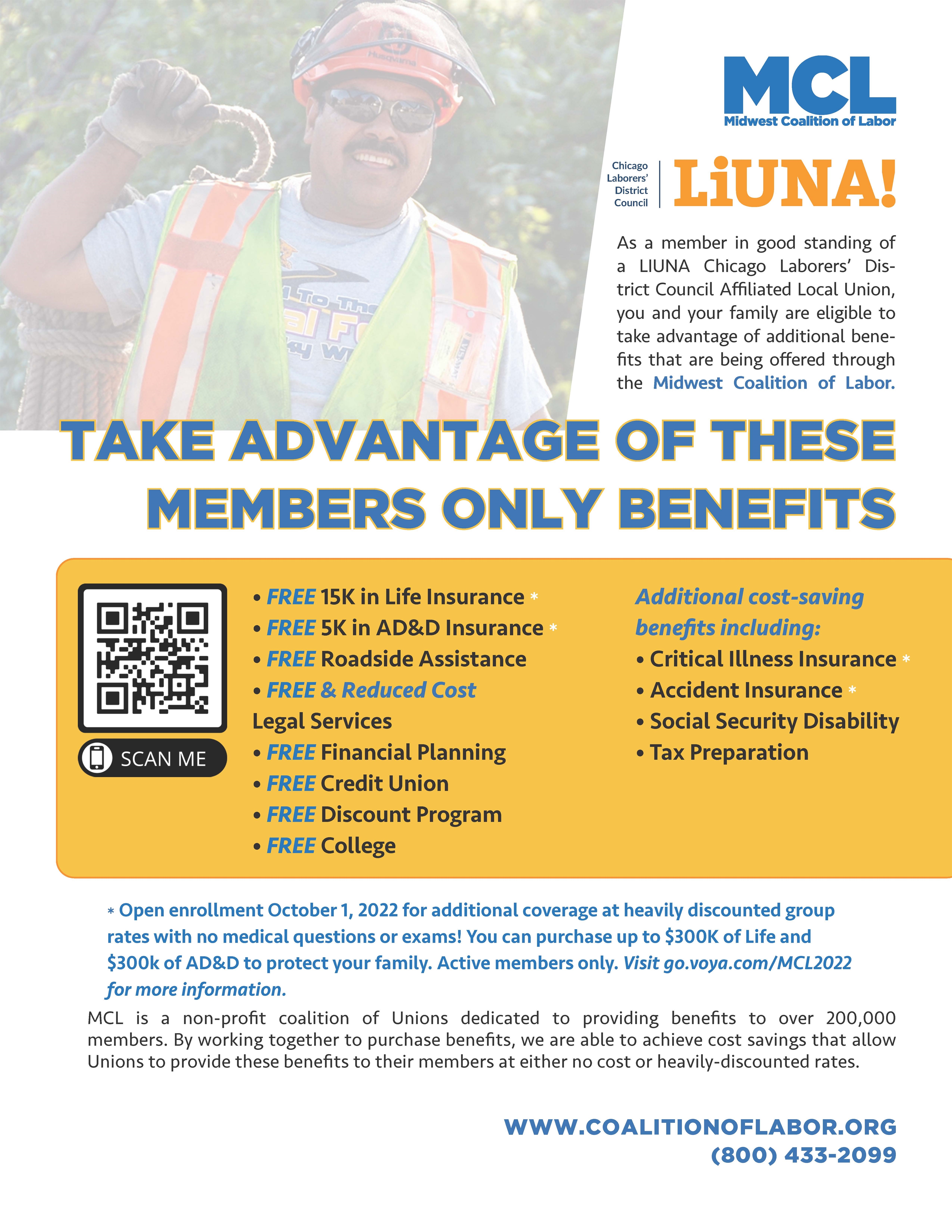 April 21, 2022
Attention Members: Membership meetings will be held in person at the hall at the usual 7 PM time.
In Solidarity,
Shawn Fitzgerald, Business Manager
Contact Information
Office: (847) 432-7480
Fax: (847) 432-7750
Email: laborers@local152.org
Health & Welfare: (708) 562-0200

Follow Local 152


Upcoming Events
Picnic 9/24/22 12-5pm
Van Patten Woods Shelter A
Wadsworth, IL 60083
Pictures