Biden, Pritzker Making History for Construction, Laborers
July 14, 2023 - Contractors CLDC LMCC LECET
As you are by now aware, Governor Pritzker has released the $41 billion Fiscal Year 2024-29 Proposed Highway and Multimodal Improvement Program - the largest capital program in Illinois History! You can find both the program and printable fact sheets by clicking here. Here's a look at IDOT District 1.
For the first time in more than a decade, IDOT is releasing a comprehensive approach to invest in all modes of transportation: roads and bridges, aviation, transit, freight and passenger rail, waterways, as well as bicycle and pedestrian pathways.
Combined with President Biden's Infrastructure Investment and Jobs Act, Laborers are looking at a generation of good jobs, with improved safety conditions, and crucial labor protections: project labor agreements and prevailing wage requirements.
Biden's Bipartisan Infrastructure Law of 2021 is an historic investment of more than $1.2 trillion that is already creating opportunities for Laborers by making the largest infrastructure investment in a century. The investment package includes $650 billion in transportation re-authorization investment AND $550 billion in new federal investment in infrastructure over the next decade.
Here is a snap shot of the IDOT multi-year program as well as federal funding coming to Illinois thanks to President Biden and the bipartisan Infrastructure Investment and Jobs Act: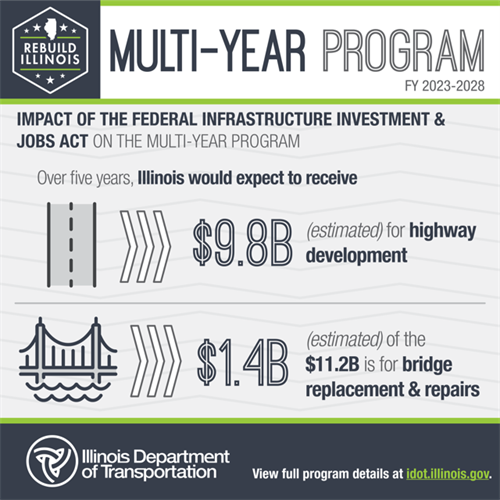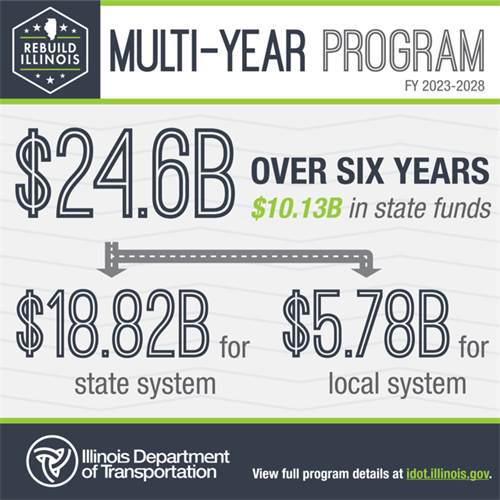 Categories