Members
Who Are We?
We are the women and men who build and maintain our country's infrastructure, keep our communities clean and safe, and our government operating efficiently. We are united through collective bargaining agreements which help us earn family-supporting pay, good benefits and the opportunity for advancement and better lives. Our work is often dangerous, difficult, and dirty, but we are strong and we are proud. We are the backbone of America.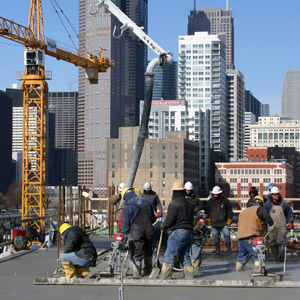 LiUNA Member Orientation Guide
The LiUNA Membership Oath is more than just words – it is a commitment, a sincere promise that members make to their union – and it is taken very seriously. Please read it carefully, understand what it says, and follow through with your commitment to be an active LiUNA member.
The Oath
I do hereby solemnly pledge that, as a member of the Laborers' International Union of North America and of this Local Union, I will be active in its affairs, loyal to its cause and interests, and obedient to my constitutional obligations and responsibilities. In the fulfillment of this commitment I will regularly attend Union meetings and volunteer my time as a VOICE organizer, on picket lines, in get-out-the-vote efforts and in local charities or community activities on the Union's behalf. I will be true to my responsibilities as a citizen of the United States or Canada. So help me God.
The union acts through its membership at regular monthly meetings.
All members have the right to voice and vote at those meetings.
Attendance at membership meetings is one of the commitments members make in accepting membership.