Elections 2018

The Illinois General Election is Tuesday, November 6, 2018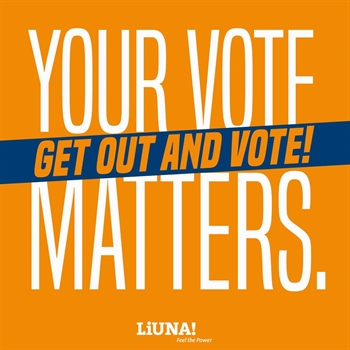 2018 Election Calendar
Aug. 8 - Voters may begin requesting vote-by-mail ballots/absentee ballots
Sept. 27 - Local election authorities begin in-person early voting
Oct. 9 - This is the last day to register to vote
Oct. 10 - The grace period begins for people who did not register to vote by Oct. 9. During the grace period, you may register to vote and vote at the same time at your local election authority.
Oct. 22 - In-person early voting begins at all other locations in addition to the local election authority
Nov. 1 - This is the last day that you may request a vote-by-mail ballot online or by mail
Nov. 5 - This is the last day of early voting in person, and the last day that you may walk in and request a vote-by-mail ballot at your local election authority
Nov. 6 - Election Day and the end of grace period registration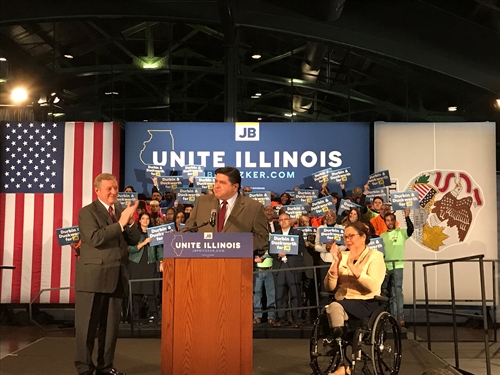 Chicago Laborers' District Council 2018 Candidate Endorsements:
JB Pritzker for Governor & Juliana Stratton for Lt. Governor
Kwame Raoul for Attorney General
Jesse White for Secretary of State
Susana A. Mendoza for State Comptroller
Michael Frerichs for State Treasurer

Find your District/Officials
Our Issues

Gateway to Your Local Election Authorities
Click on the link(s) for the county in which you live (or city if you live in Chicago or Aurora) to find information about voter registration, voting by mail and voting early. You may also click on the "Register to Vote" button at the top of this page to register to vote online.