Elections 2018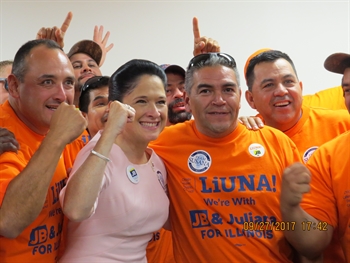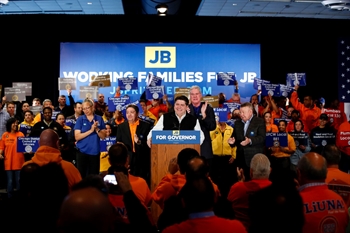 Voter Information for Illinois Residents
The Primary Election is Tuesday, March 20, 2018. Voters may begin requesting vote-by-mail ballots on Wednesday, December 20, 2017.
2018 Election Calendar
February 8 – In-person early voting begins at local election authorities
February 20 – Last day to register to vote using a paper application
February 21 through March 19 – Grace period registration and voting
March 4 – Last day to register to vote online
March 15 – Last day to request a vote by mail ballot
March 19 – Last day of Grace Period and in-person early voting
March 20 – vote by mail ballots must be postmarked
March 20, 2018 – Illinois Primary Election
November 6, 2018 – Illinois General Election
Chicago Laborers' District Council 2018 Candidate Endorsements:
Complete List of Endorsements

JB Pritzker for Governor -- JB Pritzker's Priorities to Raise Wages
Susana A. Mendoza for State Comptroller
Michael Frerichs for State Treasurer
Jesse White for Secretary of State
Kwame Raoul for Attorney General

Find your District/Officials
Our Issues

Gateway to Your Local Election Authorities
Click on the link(s) for the county in which you live (or city if you live in Chicago or Aurora) to find information about voter registration, voting by mail and voting early. You may also click on the "Register to Vote" button at the top of this page to register to vote online.